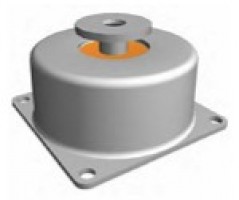 Characteristics:
Anti-vibration mount able to control vibration in every direction (x,y,z).
It has been designed to support loads on three axis and it is therefore suitable to resists vertical or lateral shocks with damage minimum risk.
The main internal elastic material is polyurethane semi-closed cell foam.
Suitable for application in marine and aeronautical field, assembly of electronic appliances, as support mount in cooling systems, etc.