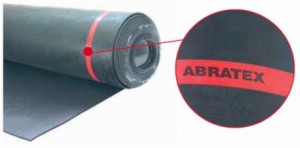 Application and use:
Generally used as a coating on metal drums in the conveyor belt sector or as metal surfaces protection. Particularly suitable when reasonable resistance to abrasion or tear is required.
Suitable to withstand repeated stress (bending or vibrations). Reasonable physical-mechanical characteristics.
It is supplied with a thin layer of raw rubber, on one side only, that when it gets in contact with a special solution (cold vulcanizing process) allows an exceptional rubber-metal attachment.
-25 ÷ +80 °C
Sand-blasting chambers
Abrasion & Tearing
Atmospheric Agents & Ozone
Bending & Vibrations
Cold vulcanizing process