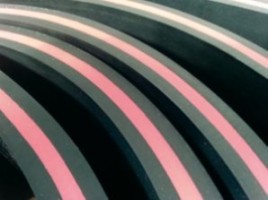 Application and use:
Belt cleaning rubber scraper.
It is made up of three rubber layers. The upper cover layer and the sub-layer are of black harder abrasionproof rubber, while the central layer is made of softer red coloured para natural rubber.
This particular structure ensures the product an excellent durability and cleaning homogeneity.
-25 ÷ +80 °C