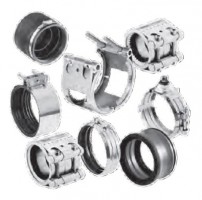 Characteristics:
NORMACONNECT® DSC is the most complete and successful range of joints for a reliable connection of industrial and civil wastewater pipes.
They are ideal for a safe, quick and cost effective connection of civil drain pipes, for the construction industry, for deck drainage.
They are also suitable for underground laying. Available with DN from 40 to 600 mm nominal diameter.