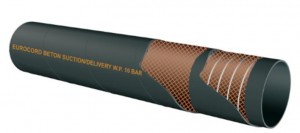 APPLICATION:
For inlet and outflow of hot bitumen up to 180 °C on trucks, tank wagons and in road construction etc..
STRUCTURE:
Sub-layer: heat-resistant acrilic special synthetic rubber.
Inserts: high tenacity textile inserts with steel double spiral and anti-static copper wire.
Cover: synthetic special rubber with high resistance to hot bitumen, abrasion, oils and atmospheric agents.
Surface: smooth with textile finish.
PACKAGING:
Packing: black polyethylene
WORKING TEMPERATURE:
-40 °C ÷ +180 °C
Norms : ISO 1307